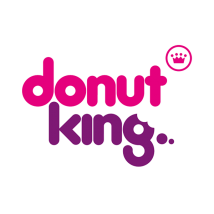 Donut King
At Donut King, we don't only provide the most delicious donuts in Australia and the cutest Birthday cakes to satisfy any child, we also have a wide range of hot and cold beverages, hot dogs and ice creams that will excite your tastebuds!
With our new artificial free icing and sprinkles and deliciously smooth royal bean coffee, we guarantee to satisfy everyone in the family.
So drop into Donut King for a cup of perfect espresso royal bean coffee.
Royal Bean.....any better and it would be illegal!