Looking for a delicious lunch? Visit Leaf Cafe & Co and try these dishes from their Winter menu:
ROASTED PORK BELLY & DUCK RICE BOWL
Roasted pork belly, smoked duck breast, broccolini, zucchini, garlic, eschalots, chilli, brown rice, fried egg.
GRILLED HALLOUMI BENNY
Spiced eggplant, tomato, raisin, coriander, grilled halloumi, sauteed kale, Spanish onion, poached eggs, and hollandaise on a toasted homemade crumpet.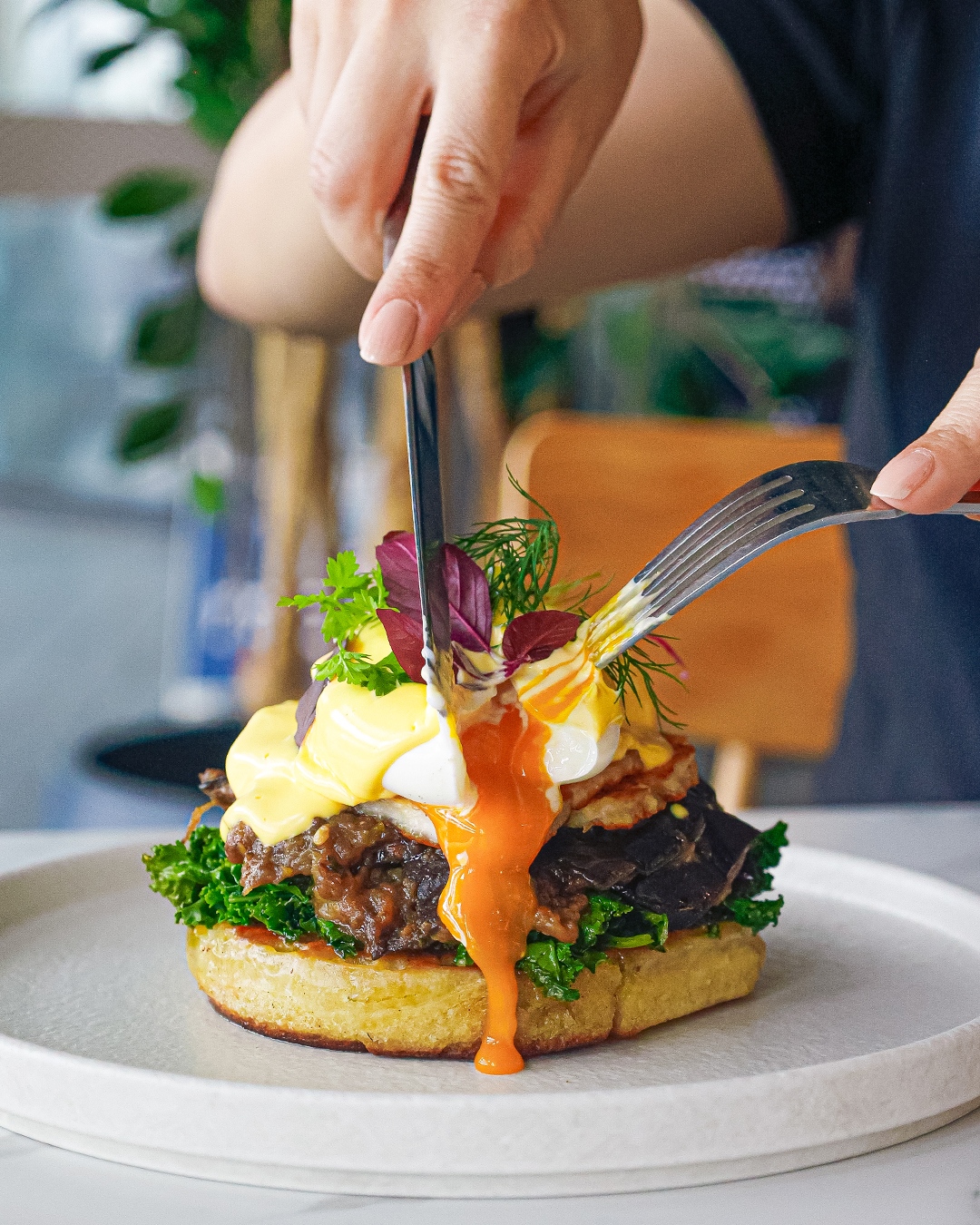 ZUCCHINI FRITTERS
Tempura zucchini fritter, tomato & avocado salsa, tomato relish, tzatziki, poached egg, fine herb & radish salad.